A Brand New Way to Experience Our Unique Brand of Style Inspiration!
A personal Invitation from Mary Lou Andre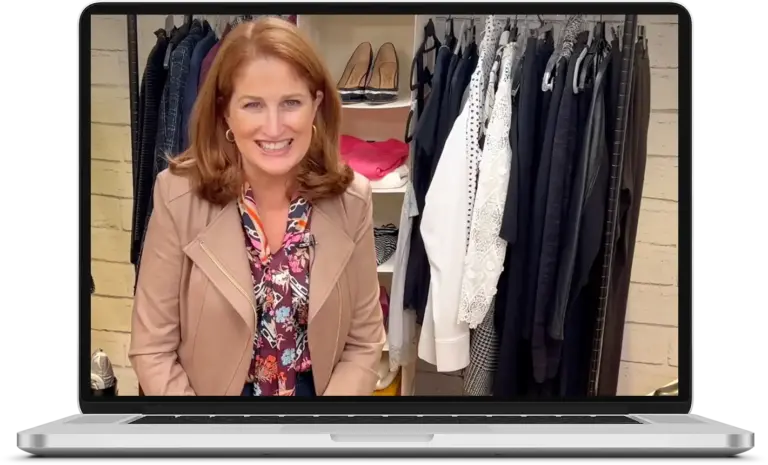 Are you ready to embrace your next chapter with more style, grace and joy?
We're thrilled to be "unwrapping" our new monthly membership program, Dressing Well Insiders, for all of you just in time for the holidays. If you're ready to embrace 2024 with more style, grace and joy, it's truly a wonderful gift to give to yourself. You're worth it!
Whether you're gearing up for retirement, embarking on a fresh career journey, navigating the excitement of upcoming family events and adventures, having a day-to-day wardrobe that works for your lifestyle (whatever that happens to be!) and makes you feel energized and confident allows you to experience life with deeper satisfaction.
Insiders literally takes you on the inside with us, giving you more access to our team to help guide you through each season of your style.
What's in Store When You Join
Monthly Live Coaching and Q&A: Join the Dressing Well Team the first Monday of each month from 7-8 pm for exclusive content not available anywhere else.
Replays of All Live Coaching Calls: Never worry about missing a session. Catch up at your convenience.
Curated Shopping Links: Receive inspiration and cut down on shopping time and expenses with carefully selected links after each coaching call.
Insiders-Only Facebook Group: Connect with like-hearted women, share resources, and get real-time feedback on outfits.
Special Bonuses: Anticipate some prizes (& surprises!) along the way. We love to delight!
Other Reasons to Join Now
✨ Unbeatable Value: Monthly Membership ($24.99) or Annual Membership ($249 – get two months free with this option). Gift certificates are also available for annual memberships. Lock in for all of 2024 at this incredible introductory price.
✨ Get Started Right Away. Once you enroll, you're in! Our next Live Coaching Call is this Monday, December 4th from 7-8 PM ET on Zoom. The topic: Using Accessories to Expand your Holiday Wardrobe. Bring a favorite holiday accessory to share with others in your breakout group. There are no complicated membership portals. You don't even need to be on social media! You'll be sent a welcome email with the program calendar, zoom link and invitation to join the private Facebook Group as soon as you join!
✨ Flexibility: Continue your membership as long as Dressing Well Insiders adds value to your life. Unsubscribe anytime. We wholeheartedly believe you will love the program. This policy is in place to be sure it stays relevant to you.
✨ No Catch: This isn't your typical membership – it's a unique opportunity crafted for our cherished community who have expressed a desire for an extra layer of style inspiration, motivation, and fun with our firm. It is what we do best and this program allows us to do it with more gusto.
Consider gifting an annual subscription to a friend, colleague or family member. We are happy to help you give the gift of style!