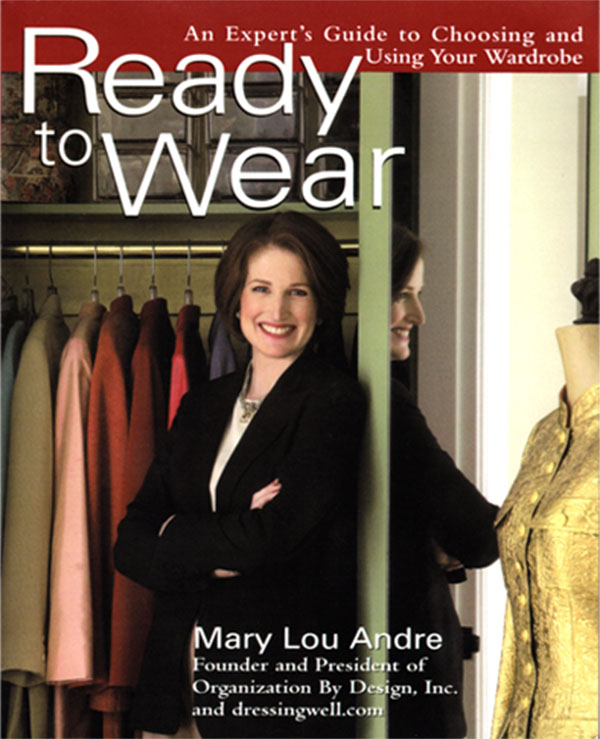 Ready to Wear: An Expert's Guide to Choosing and Using Your Wardrobe
Click here to order the book on Amazon in softcover or Kindle form. 
(As an Amazon Associate we earn a small commission from qualifying purchases.)
>>To order an autographed copy directly from us for the list price of $25.00 (free shipping), place your order by clicking the Purchase button below. Please let us know who you would like Mary Lou Andre to autograph the book for in the Ordering Instructions. If the book is for a birthday present or other special event, we'll be happy to add a personal note with your regards.
The Gift that Always Fits
Signature Dressing Well In-Person Gift Certificates​
Travel to appointments throughout Greater Boston (and some of Rhode island and New Hampshire) is included in our standard packages. If you would like us to travel beyond this radius, please give us a call at 800-578-3770. We are happy to customize a package for you.
"Fashion Focus" Gift Certificate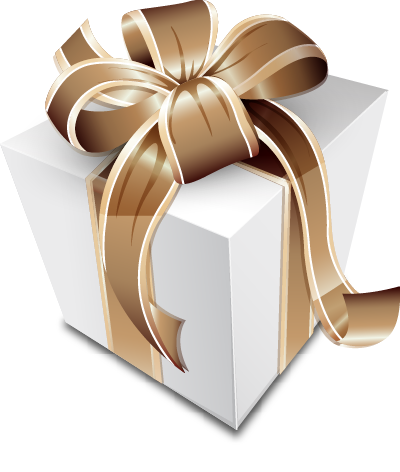 This package is for those who want a hands-on assessment of their current wardrobe and help shopping for what is missing to complete their day-to-day (& special occasion and vacation) wardrobes. It includes up to 8 hours of in-person private coaching with a Dressing Well Stylist split between reviewing and reworking what the recipient already owns in the privacy of their own home, creating a solution for donating items being retired and then creating a shopping plan (with help purchasing) what is missing to truly make their wardrobe rock. This package can be done in one day or split into two sessions.
"The Organized Wardrobe" Gift Certificate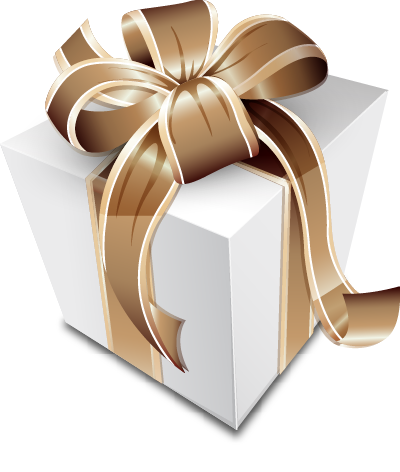 Working with clients to organize and then shop in their own closet before they ever spend another dime on clothes is at the heart and soul of our Dressing Well philosophy. This package includes up to four hours of private coaching with one of our stylists in the recipient's closet, a "Look Book" that captures photos of new outfits created during the session and up to 10 curated shopping links of items to enhance their existing wardrobe sent after their session.
"Smart Shopping" Gift Certificate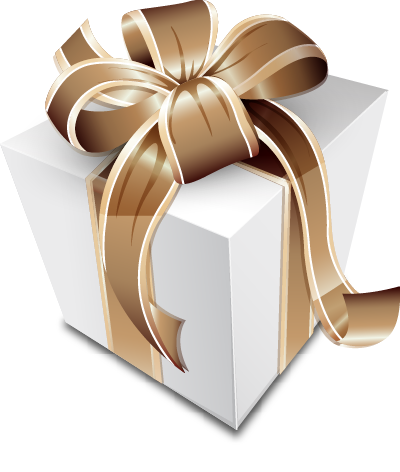 This package includes 3 focused hours of personal shopping with a Dressing Well stylist at a mall or store of the recipient's choice. Before the shopping experience, recipients meet their stylist virtually for a 30-minute Zoom style assessment to nail down just the right plan. It doesn't get any easier than this!
"Professional Jump Start" Gift Certificate for College Grads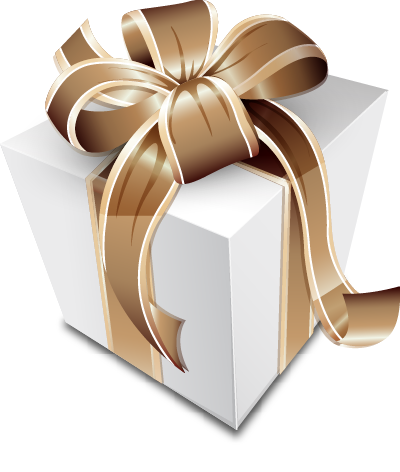 This package is designed to give recent (or soon to be!) college graduates a jump start on their careers. It is also ideal for students who are in need of assistance building appropriate internship wardrobes. The consultation takes place at a store or mall of the recipient's choice and includes 3 hours of coaching and shopping for clothing and accessories that will help them land (and keep!) their dream job. This is a gift that will truly last a lifetime. It also includes our popular "Your Visual Resume" 2-page study guide with checklists.
Dressing Well Virtual Styling Gift Certificates
Virtual styling allows us to effectively work with clients in the privacy of their own home regardless of where they live and work — here in the United States or internationally
"Virtual Style Plus" Gift Certificate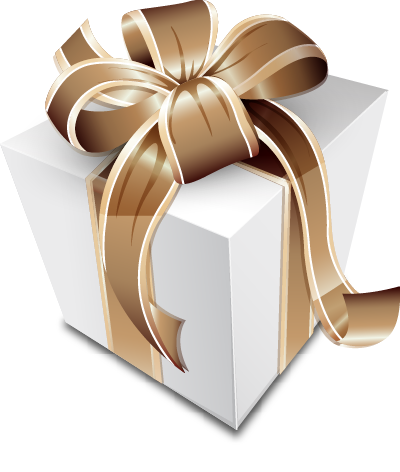 A comprehensive assessment of your personal style with online shopping assistance
Includes 2, 60-minute 1:1 Zoom style sessions with your stylist and an additional 2 hours of online shopping (including curated shopping links) done on your behalf by your stylist.
You'll start with a 60-minute coaching kickoff call to discuss the styles, cuts, fabrics and brands that are best suited for you. Included is an assessment of other aspects of your image (hairstyle, make-up, eyeglasses etc.) The balance of this session is spent reviewing your closet, mapping out a plan for you to get these spaces in top working order and a review of any photos you have sent ahead of the session.
During your zoom time, your stylist will help "shop your closet" while creating new outfits from what you already own. Your stylist will also help you build your online shopping skills with specific website recommendations and strategies that maximize your budget.
Once you determine what is missing from your closet, your stylist will do an online shop (one hour) for you and provide up to 10 shopping links. When your items arrive, you will receive a second 60-minute zoom call to decide what to keep and return and to discuss any outstanding questions you have.
Your stylist will then do an additional online ship (one hour) to round out your clothing and accessory needs.
"Virtual Shopping Simplified" Gift Certificate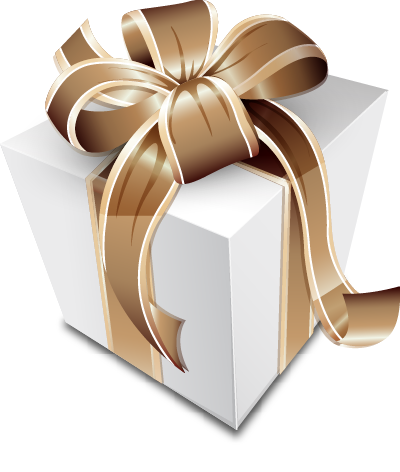 A focused approach to online shopping
Includes a 45-minute 1:1 Zoom style session and 1.5 hours of online shopping (including curated shopping links) done on your behalf by your stylist.
You'll get started by reviewing photos with your stylist of outfits you send ahead of time to help train your eye to recognize the styles, cuts, colors and brands that work best for your proportions, natural coloring and lifestyle while also getting advice on how to make each outfit work better.
After your call, you'll receive a session summary and up to 10 shopping links of key items to enhance what you already own along with new pieces to consider adding to your wardrobe. Order these items directly online for delivery to your home. We choose online merchants that match your budget and personal style as well as those that make it easy to return and exchange sizes.
You will have access to your stylist by email for any follow-up questions for up to 2 weeks after your session summary is delivered.
"Virtual Style Mini" Gift Certificate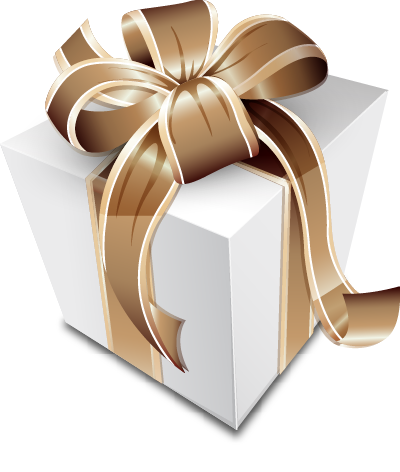 Style advice for events, interviews & everyday life
You determine the focus and your stylist will provide up to 2 hours of coaching between 1:1 Zoom time and online shopping based on your needs. If you choose to have her shop for you, you will receive up to 7 curated shopping links.
"Zoom Style Success" Gift Certificate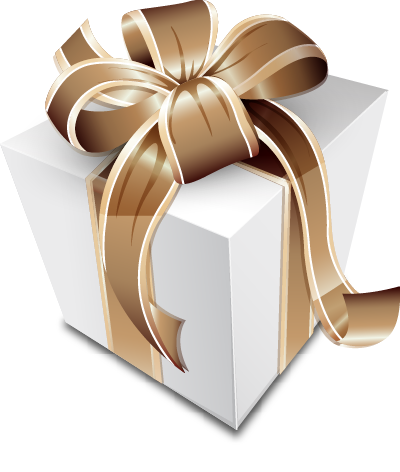 Power up your Zoom presence
This popular package starts with a 30-minute video style critique that includes an assessment of your current background and lighting (with simple strategies for improving both) discussion of the best colors, cuts and styles of clothes and accessories to wear along with feedback about hair, make-up and eyeglasses. You will also receive our 2-page download: 9 Best Practices for Video Call Success which includes our handy video call checklist. Note: Shopping links are not included in the package.