Thanks to technology, we can conduct business with anyone, at any time, almost anywhere in the world.
While face-to-face meetings are still relevant and important, our phones, computers and tablets make connecting with colleagues, clients and prospects highly effective. With videoconferencing becoming the new norm as businesses across the Globe close traditional offices and send people home to work remotely in light of the COVID-19 pandemic, many business professionals are looking for tips and strategies for using video conferencing most effectively.
Here are 5 ways to enhance your video conference preparation:
#1 Backgrounds Matter
Whether you are dialing in from home or a formal office, make sure you have a neutral, non-cluttered background so that people can easily focus on you and what you have to say. If your background is light, wear something dark or bright. If it is dark, wear whites or pastels. You want to avoid blending into the background and losing your on-camera clout. Be sure your desk is cleared off too. The details matter!
#2 The Eyes Have it
Be sure to place the camera at eye level so that you are centered on the screen during the call and easy to see. When necessary, place books underneath laptops until your eyes are at the same level as the camera lens. Next settle yourself at your desk and avoid fidgeting. You want to be looking into the camera when you are speaking and at the face of others when it's their turn. Resist the urge to look at yourself in the smaller frame in the corner of the screen. Although many people use headsets and earbuds during their calls, video chats without these devices can lend themselves to a more natural and connected vibe.
#3 Match the Occasion
Some think that videoconferencing doesn't require the same level of polish and prep that an in-person meeting does. This is a mistake, especially as the quality of this medium continues to improve. It really does feel like you are in the same room with others. You might think that things like stains and wrinkles are less noticeable, but they can be quite visible. Why risk it? Of course, if you are working remotely and your call is with colleagues, nobody expects you to be formally dressed, even on a video call. What you want to avoid is looking like you just rolled out of bed or off the treadmill and are not focused on the business at hand. Show respect for yourself and others by wearing well cut business shirts, tops, sweaters and jackets even if you are wearing sweatpants and flip flops out of camera range. Grooming also matters. If your videoconference is more formal, follow suit. Common sense rules.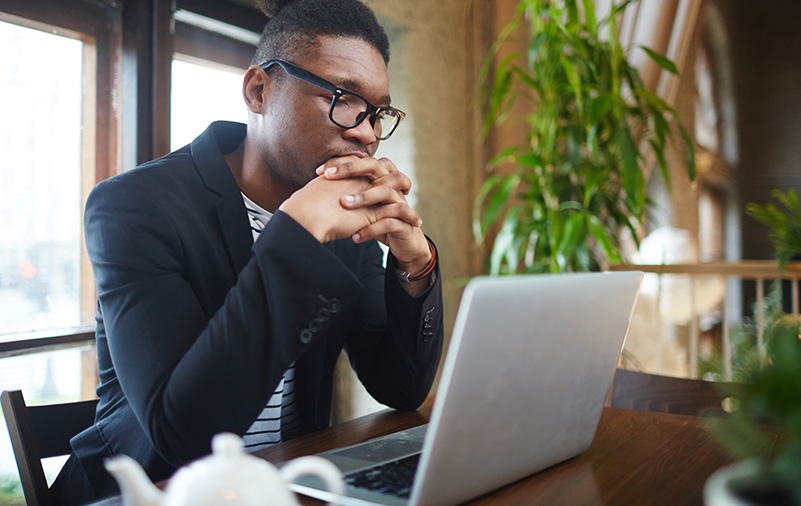 #4 Eliminate Distractions
The outfit you choose should make you feel confident and comfortable while not being distracting. Use color and patterns effectively. Too much of a strong pattern can diminish your presence on camera. Smaller patterns used as an accent with solid colored clothing is typically best. The camera loves blues, greens, and also pinks, reds, corals, purples and browns. Bulky fabrics can add pounds. If you pay attention to fit and fabric first, the rest of your outfit usually takes care of itself.
#5 Show Respect for Yourself & Others
To avoid being over-exposed, dress on the conservative side. Plunging necklines, crop tops, tank tops and spaghetti straps give the impression that you are out of touch with business protocol. To keep you cooler, choose natural fabrics. Women, avoid over-sized earrings that move around a lot when you speak. Likewise, jewelry such as stackable bracelets that make noise with hand movements should also be avoided. You want people to instantly connect to what you are saying, not to what you are wearing.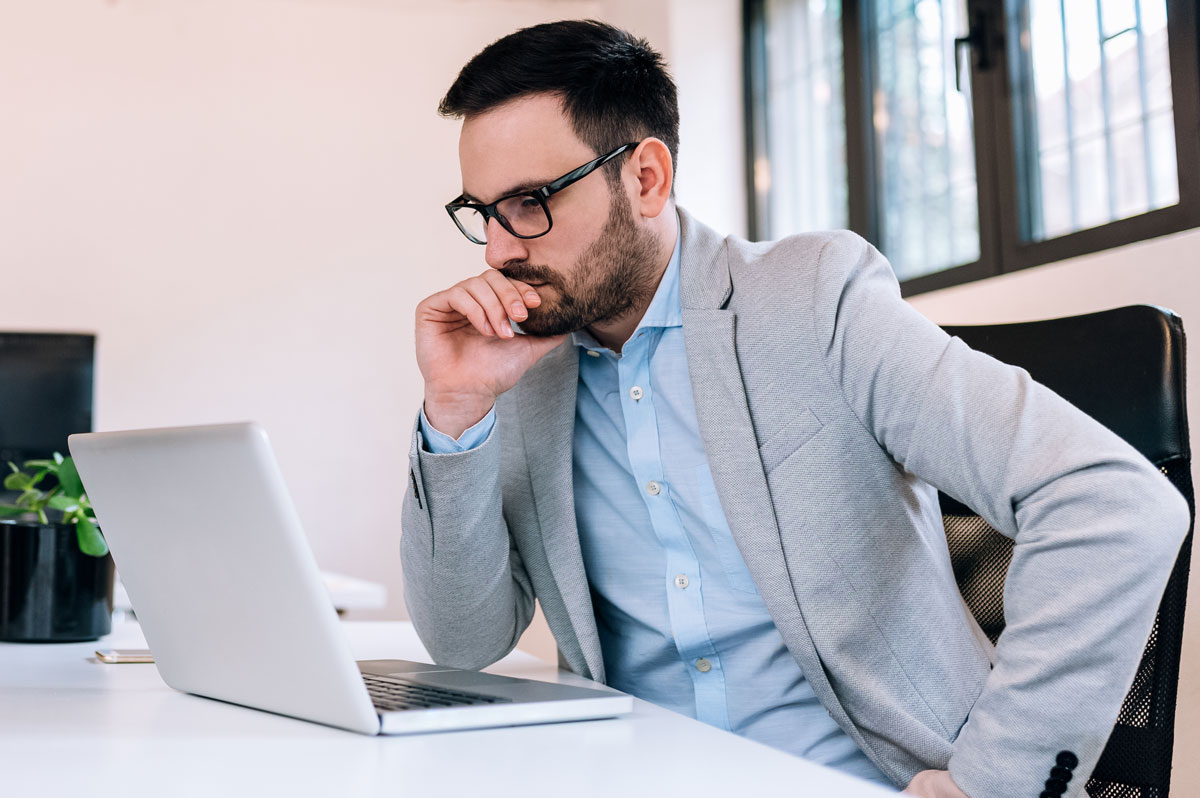 Bonus Tips for Crisis Communicators
Here are some extra tips for leaders conducting more formal calls during our international crisis:
Men
A well-fitted blazer is an easy choice. Regardless of color or texture, blazers tend to frame people well on camera, allowing you to be the focus. A dress shirt with a tie is best for very formal announcements and conversations. A dress shirt sans tie works for many situations, industries and leaders too.
If you want to forgo a jacket and just wear a dress shirt, that can be appropriate, especially on conference calls with your inner circle and teams. Solid dress shirts and those with patterns work equally well and allow you to express your own style. Be aware that dress shirts without an outer layer are more difficult to pull off on conference calls. Wrinkles are hard to hide and can be distracting. When you sit, "billowing" can often happen, adding an additional distraction and often pounds to your frame.
Like a blazer, a dark or bright sweater over a dress shirt can frame the body well while eliminating the billowing effect referred to above.
Avoid short-sleeve dress shirts and polos (they are too casual for most industries, especially during times of challenge or crisis) and always tuck shirts in. Well-maintained belts, slacks and shoes finish things off. You want to come across as polished and relaxed. Even if your video conference set-up shoots from the waist up, people tend to feel more confident when they are properly dressed head-to-toe for formal video calls.
Women
For women, the above rules also apply. Dresses and business tops sans jackets that fit well and do not cause you to be over-exposed on camera work well too. Zippers on jackets, sweaters and tops are great on video as they create a strong vertical line that naturally draws the eye of viewers to your command center – your face and eyes.
Professional sweaters in a variety of lengths and cuts can also work as effective layering pieces.
Well placed jewelry can add extra visual interest as long as it works well with the outfit and it is not a distraction to the camera's eye or noisy when you move.
Make-up can significantly add polish and a finishing touch, even if you don't wear it daily.
The Last Word
Dressing for videoconference success does not have to be complicated. Make it a practice to give yourself a few minutes before each call to check your appearance one more time before signing on. Keeping a brush or comb, lipstick and other basic make-up essentials along with a small mirror at your desk can help. If your team will be on the call, discuss wardrobe as part of your prep. Using videoconferencing effectively is a way to make strong first and lasting impressions. Practice and prep make it easier.