Interested in kicking your office party attire up a notch while still keeping things business-appropriate with the powers that be? Read on!
In our last blog for 2016, we pull from past blogs to compile our favorite ideas to help you party well with co-workers now and into 2017. From our office to yours, Happy Holidays! Here's to a great New Year, too!
#1 Well Heeled
Festive dresses and skirts can go from ho-hum to fantastic by pairing them with dressy booties. Keep hems at, just above, or just below the knee to be on-trend and professional at the same time.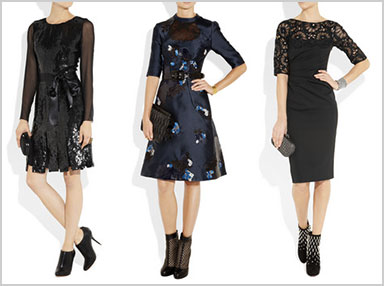 #2 Green with Envy
Loden green moves easily from workday to evenings to weekends throughout the winter months. Everyone seems to wear this color well!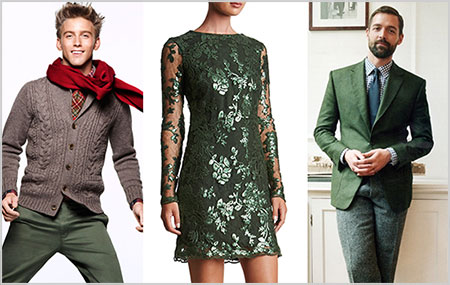 #3 It's a Wrap
Warm and stylish, shawl wraps work over just about any outfit and help you make a dramatic entrance wherever you go.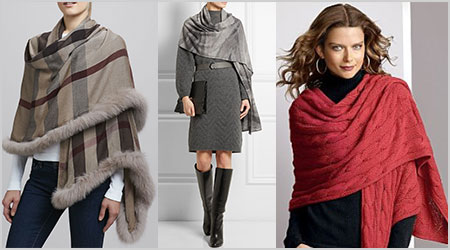 #4 Be Square
Wear pocket squares with ties or without – just wear them! You can match them to your tie or wear them not so "matchy-match." They add significant style to both formal and casual party attire.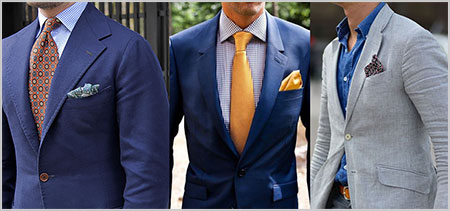 #5 The Black & Gold of It
Gold accessories paired with all black ensembles are an easy way to create elegant after-five outfits.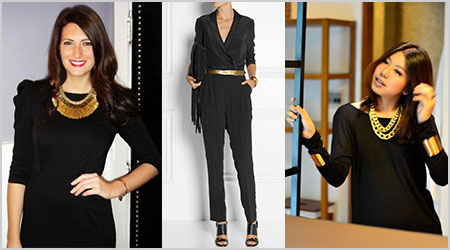 #6 Strings Attached
The inherent small size of string bags allow you to accent evening attire nicely while wining and dining hands-free!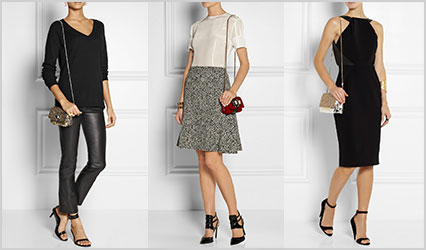 #7 Velvet Accents
Finally, velvet always adds a festive flair in cooler months. Consider using it as an accent at more casual office gatherings for a fresh spin.