If you're interested in kicking your wardrobe up a notch this holiday season without breaking the bank, these 5 holiday wardrobe staples are a great place to start.
#1 Booties
Festive dresses and skirts can go from ho-hum to fantastic by pairing them with dressy booties.
#2 Shawl Wraps
Party ensembles are often difficult to pair with coats, especially when the coat is more casual than your outfit. Warm and stylish, shawl wraps work over just about any outfit and help you make a dramatic entrance wherever you go!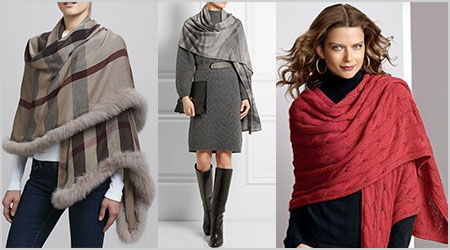 #3 Black and Gold
We're big fans of the color black this time of year. Not only do most closets contain an abundance of pieces in this hue, but black also provides the perfect canvas for creating signature looks. Gold accessories paired with all black ensembles are an "in-the-moment" way to add a punch of razzle dazzle to a holiday wardrobe.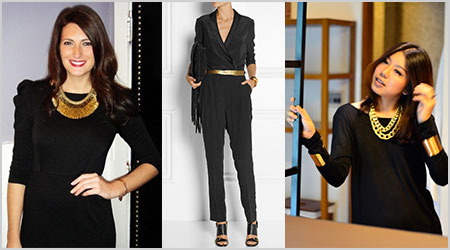 #4 String Bags
Make it a point to collect these handy evening bags year-round. Consignment stores, chic boutiques and antique galleries are wonderful places to source one-of-a kind styles. Their size allows you to accent holiday attire nicely and the string lets you wine and dine hands-free!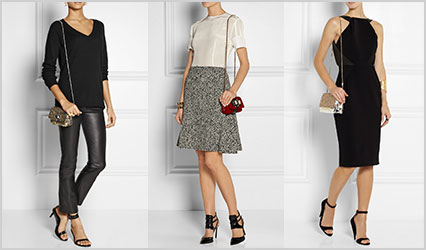 #5 Colorful Cashmere Sweaters
If you don't have any cashmere in your wardrobe, consider adding a cashmere sweater in a bright hue that you love. Cashmere can be dressed up or down, is cozy without being too warm and makes a wonderful style statement during the holidays. While bright cashmere sweaters are always easy to pair with black bottoms and blue jeans, we particularly love bright cashmere sweaters worn with winter white this time of year.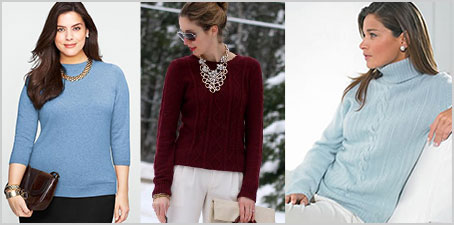 Parting Thought: Our portable packing racks (for sale in our online store) can help you create a great staging area as you go through your closet and put together holiday outfits. It's a "stylist" trick that anyone can use!