I love Thanksgiving, cooking and fashion. In honor of Thanksgiving, I thought I'd combine my joy for cooking and clothes by sharing an easy "recipe" for bringing order to your closet.
The first step involves gathering the right "tools" to get the job done. The second step encourages you to retire any "ingredients" that have expired. The third and final step is all about "dessert" – the satisfaction of having an organized approach to style.
Below, I expand on these three steps. Best part – the dessert does not come with any calories!
Step One: Gather the Proper Tools
A serious chef would never begin cooking without the proper tools. If you are serious about tackling your closet, we recommend having boxes, bags and storage totes to easily sort donations, seasonal items and the like. We also love our collapsible, portable stylist rack (pictured below, center). You can own it too! It allows you to organize your keepers before you put them back into your closet. Having a hanger system that works for you is also a good idea to help keep things organized on an ongoing basis.

Purchase our signature Stylist rack for $88 (S&H on us!)

Step Two: Retire with Respect
If you are like many people, you wear about 20% of your clothes 80% of the time. Play tough love with the things that are taking up valuable real estate in your closet and are well past their expiration date anyway. Oftentimes, the ticket to having a closet full of clothes you love to wear is having less stuff. There are wonderful organizations in dire need of your gently used clothing. Locally, we regularly donate to Dress for Success Boston, The Needham Community Council and Circle of Hope.

Step Three: Have Daily Dessert
When you take the time to "unstuff" your closet and then put it back together in good working order, it really is like having a satisfying dessert each day. Getting dressed and out the door becomes easy and effortless. Whether you live in a sprawling mansion with large walk-in closets or a tiny studio apartment with little storage space or somewhere in between, we hope the photos below inspire you to live a more organized life!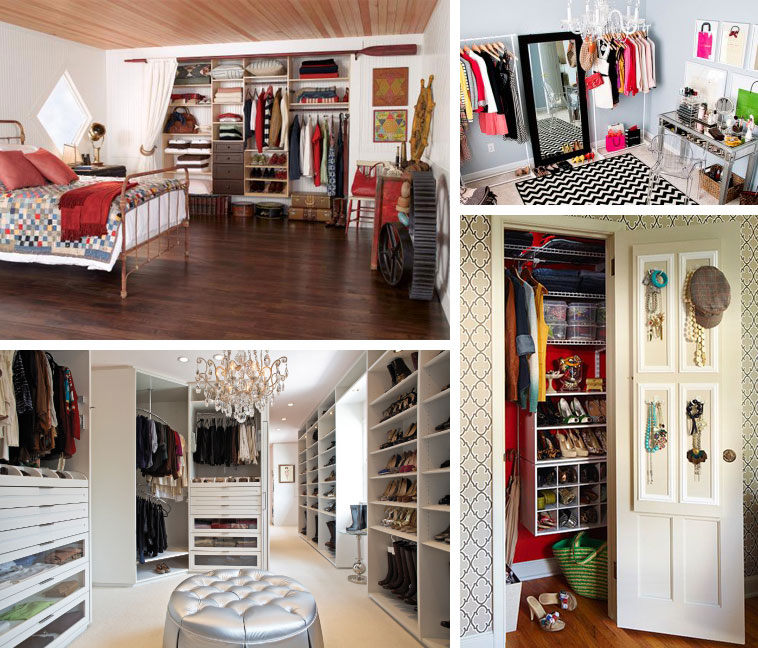 From all of us at Dressing Well, have a wonderful Thanksgiving. Dressing Well holiday gift certificates are available now through December 24th. We welcome the opportunty to help you package up an organized appoach to style this season!