(Excerpted with permission from Lens Magazine, an edition of Gatehouse Media's Massachusetts daily and weekly publications.)
Nothing is more unnerving than walking into a job interview. When it comes to making a solid first and lasting impression, your visual resume is as important as the one printed on that fancy ivory paper.
Pick the right outfit and "walking in you send an instant signal that you're serious," says Mary Lou Andre, who runs DressingWell.com, a wardrobe and fashion consulting firm in Needham, MA.
Andre, author of the book "Ready To Wear: An Expert's Guide to Choosing and Using Your Wardrobe," advises to make fashion choices that amp up confidence – something that is always en vogue.
"Style is a very strong communicator," Andre says. "It lets people know you are a current thinker."
To differentiate yourself so you actually get hired, Andre tells clients to follow the "Four Good F" words: fit, fabric, function and flair.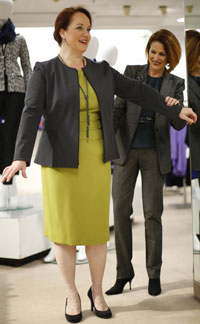 FIT – Ill-fitting clothing sends a negative message. If clothes are too big, "you're literally drowning," Andre says. Too tight and you'll feel restricted. "Proper fit is the single most important factor in wearing your clothes well.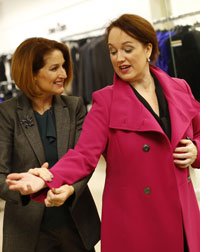 FUNCTION – Develop a look to match your lifestyle, Andre advises. "Take core pieces through the paces of your typical day." If you're a commuter, consider a good tote bag to store pumps for a quick change. Make sure that cute slit in your skirt doesn't reveal too much when you're seated. And don't make outerwear an afterthought. "You might ride the elevator with the person you're interviewing with." Select protective and sharp jackets and coats for each season.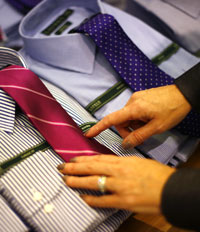 FABRIC – Stiff and heavy fabrics are passé, Andre says. Seek textiles that enhance a polished appearance. "If you sweat when you're nervous, you need fabrics that breathe." Opt for lightweight wool and 100 percent cotton dress shirts. Avoid fabrics that easily wrinkle, like linen.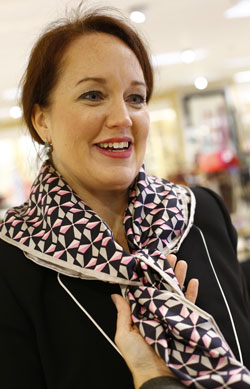 FLAIR – Master the first three "F" words, then add your own accoutrements such as a pop of color, jewelry or scarf. And remember, a little accessorizing goes a long way.
Editor's Note: For a list of "must-have" interview attire items for men and women along with more great photos and our fashion "do's and don'ts" for job seekers, follow this link to the full article in the Patriot Ledger. Special thanks to reporter Dana Barbuto and photographer Greg Derr for capturing the advice just right. If you'd like to purchase a Dressing Well gift certificate for a special job seeker, visit the Dressing Well store for an overview of our most popular packages.