In between the dress categories of "business" and "casual" is a category we call "social style." It is often the trickiest to master, especially in the summer months when more of your body is on display.
Below are 7 tips for showing up at summer's myriad of social functions a step up from the all-out casual look you get with flip flops and a tee shirt, yet a step down from what is expected at more formal events such as weddings.
#1 What's Underneath Matters
Proper undergarments are important when strapless dresses and tank tops come into play. It's important to own a comfortable, strapless bra as well as a versatile racer back option to take you from your day at the beach to a party at the club. Choose options in both nude and black for your wardrobe. Stock up on seamless panties as well; Knix is a great source.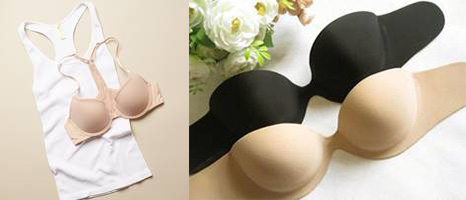 #2 Your Summer Skin
If you are fair and feel more comfortable with glowing skin, smooth on a moisturizing self-tanner. Today's formulas are no longer streaky and orange, and can add just the right amount of shimmer to your arms and legs. Keep your makeup light. After applying sun block, use a tinted moisturizer and follow with some powder to control shine. Next, add some blush to the apples of your cheeks and finish with waterproof mascara and lip gloss.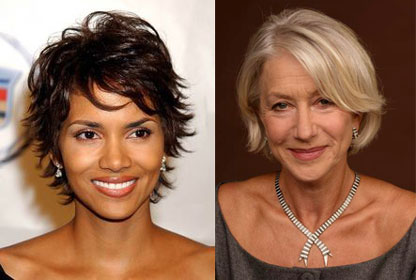 #3 The Casual Dress
A colorful maxi dress in a breathable fabric is a great addition to your summer style. Worn with flip flops, a large hat and hoop earrings, you can enjoy your day out on the town, taking in the many summer fairs and cafés on your beach vacation. Paired with platform sandals or an espadrille wedge and some statement jewels, you can feel confident and look fabulous for cocktails by the pool.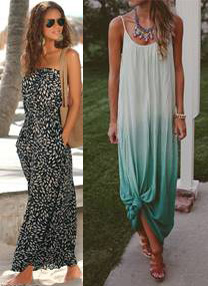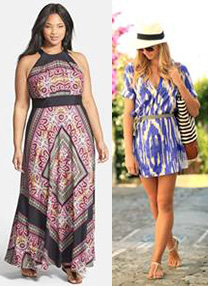 #4 Beach Wear
I enjoy taking my clients to shop for beach clothing and accessories, as there is so much more to it than just a bathing suit and flip flops. Cover-ups and sarongs in varieties of colors and coverage options provide sun protection and style. I have found beautiful options available to fit all budgets. If your wallet only allows for two, I would purchase one neutral and one colorful to match with all swimwear options.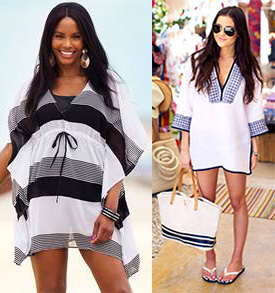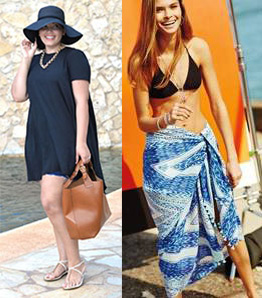 #5 Summer Accessories
Add some personality and flair to your summer wardrobe by finding that fabulous hat, lightweight scarf (can be worn as a sarong to the beach too), stylish sunglasses, and bold, beaded jewels to your repertoire. There is nothing that dresses up a basic white tank and skirt than a fabulous statement necklace. Furthermore, the options are endless for summer totes. Choose one that's lightweight and colorful and can have the cross body option to free your arms for coolers and beach chairs.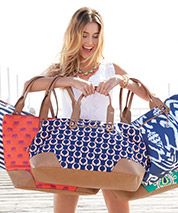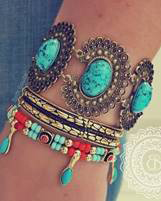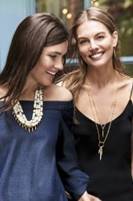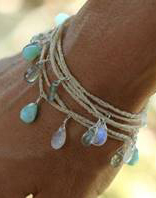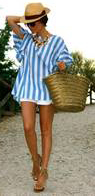 #6 A Note on Shoes
This summer's hot sandal is the platform flat. It gives the height you need to wear with your long maxi dresses, but also allows for comfort as your feet don't hurt after a long day of exploring. A great metallic in gold or silver will add some sparkle and coordinate with all your outfits.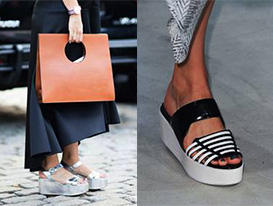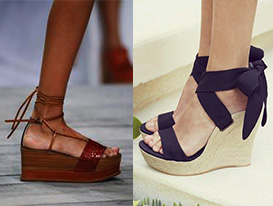 #7 Men's Summer Style
Golf shirts, Hawaiian shirts and linen are tried and true options for men. Don't be afraid to try colors and patterns that add a bit of interest and pizzazz, and offer a great casual alternative to your weekday wardrobe.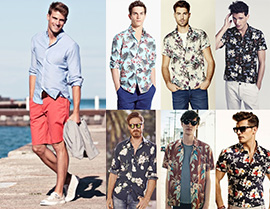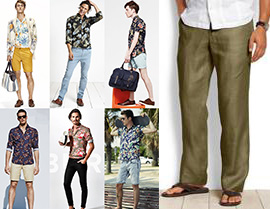 Last Word
Summer is in full swing and it's time to take advantage of the fun, colorful and breezy fabrics available. Show off your personality with statement necklaces and bold totes as they are budget friendly options that add just the right "wow factor" to your summer wardrobe! Now is the time to play with your wardrobe and be BOLD.
From all of us at Dressing Well, we wish you a fun, safe, and stylish summer!