Winter seems never-ending when you're smack in the middle of it. Our wardrobes are often on the frontlines of this unpredictable season, taking hit after hit from rain, snow, ice, slush, wind and often brutal temperatures.
Given how long winter can actually last (April showers are often April ice and snow storms in many areas), it's smart to take stock of your winter clothes, coats, accessories, footwear and even your winter PJs and then make a plan to keep them organized and looking good throughout the course of the season.
In this week's blog, we share 5 proven techniques for successfully winterizing your closet.
#1 Stand Tall
Keep knee-high boots in upstanding condition by purchasing boot shapers specifically designed to support boots. You can use rolled-up magazines or cardboard tubes (paper towel rolls will do!) to get the job done too. We also love boot trays. They are an inexpensive way to create a tidy home for all types of boots and shoes during the snowy and rainy months.

#2 There's a Gadget for That
Gloves, scarves, tights, undergarments and sweaters are examples of winter wardrobe essentials that can become disorganized quickly. Vow to get these items under control by purchasing organizing products such as bins placed in and outside closets for certain types of sweaters, multi-pocket organizers hung on the doors of coat closets to store items you need as you head out the door, and space dividers for inside drawers to keep hosiery and undergarments together yet separate and therefore much easier to access.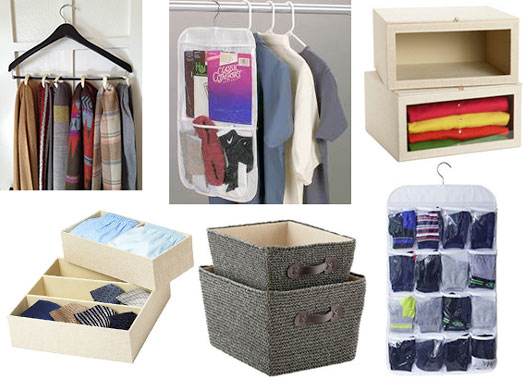 #3 Create a Winter Wardrobe Survival Kit
Static guard, lint brushes, instant shoe shiners and the like are easy to use when they are easy to locate. Place these items in a cosmetic bag or other zippered pouch that you can throw into work and travel totes so that you have them at home, at work and on the road. Extra tip: Use a cloth shoe tote to carry your dress shoes to and fro while your commuting shoes do the dirty work!

#4 Hangers Matter
We find that "huggable" hangers work wonders for delicate knits (their signature velvet-finish prevents slippage) and heavy coats hold their shape best with larger, sturdier hangers. Whether made of velvet, wood or plastic, everything stays more organized when you have a consistent hanging system for various categories of clothes and outerwear.

#5 Update Your PJs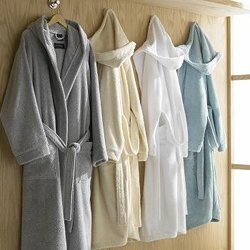 Finally, lounging around in comfy PJs while you are cooped up inside is good for the soul. Having a few selections that match your style persona can further lift your mood. Give yourself permission to update this category of your wardrobe in a way that speaks to you. Place hooks in the bathroom, your bedroom and your closet to display PJs and robes you love while making it easy to reach for them at the end of a long day (or beginning of a long weekend!) at home. Kick your slippers up a notch while you are at it!
Last Word: Winter can be a bear, but with some preparation and thought to combat the winter blues, you'll be stepping out (or staying in!) in style!