Just for Men
With more and more men regularly visiting dressingwell.com for help with their professional and personal style needs, we have added this section to our website to help you navigate it with more ease.
Please email us at info@dressingwell.com if you have additional questions about how we work with our male customers or would like to speak to someone about your specific needs.
We welcome the opportunity to be of service to you.
Corporate Services
Our corporate seminars are available for both single sex and coed audiences.
Private Coaching Services
Our professional image consultants are available to meet with you one-on-one in your home, office or in a store for personal shopping support — a particularly convenient meeting place if you travel from outside of New England to work with us. We are located in Needham, MA — a suburb west of Boston — and we have consultants who cover greater Boston and all of Rhode Island within our standard consulting rates. We also travel to work with clients throughout the United States and Canada. Click here for more in-depth information about how we work with private clients.  Watch Fox 25's Gene Lavanchy get a closet makeover: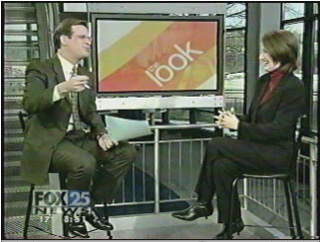 Virtual Consulting
Our virtual consulting program gives you the opportunity to interact privately with one of our consultants via your computer and/or phone no matter where you live — here in the United States or internationally. You determine the focus, and we'll provide the coaching to help you meet your goals. Follow this link to view a before and after of our virtual client Fred Graichen of Neenah, Wisconsin.
Give a Gift that Always Fits!
Birthday, Father's Day, graduations, anniversaries and holiday gift giving for special guys in your life is made easy with these gift certificate packages.
Professional Dress Articles and Guidelines for Men
Here are some handy reference materials for you to read, download and print:
Q&A Archives
Our all time most popular questions (and answers!) from male site visitors are organized here. Have a question you want answered? Ask away! We aim to get back to everyone who writes and we post the answer to one question per month on the monthly Q&A section of our site: